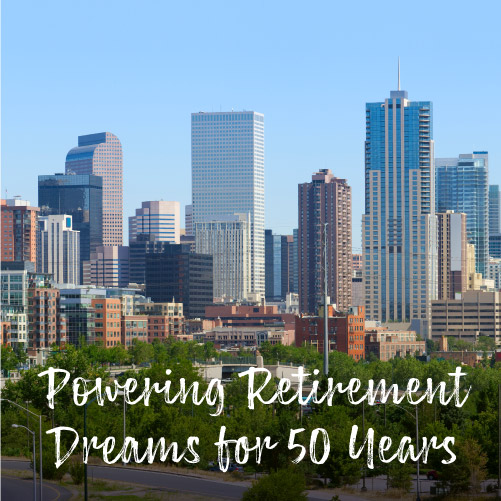 About DERP
We're the Denver Employees Retirement Plan (DERP). Your partner in building, planning, and living a secure retirement future while serving the city you love.
DERP was established January 1, 1963 to provide a defined benefit plan for eligible City and County of Denver employees in the Career Service, certain employees of the Denver Health and Hospital Authority, and DERP staff. We provide monthly benefit payments for approximately 9,700 retirees and beneficiaries, and are an essential element of the future financial security for almost 10,000 active members.
Your DERP Pension Benefit is one of the most important benefits you receive as it provides a guaranteed life-long monthly pension for you, or your beneficiary, when you retire or upon disability or death. In addition to managing your DERP Pension Benefit, we leverage the power of education, prudent investment management, and exceptional service to empower you with the knowledge and support you need to achieve the retirement of your dreams.