City and County of Denver Partner Resources
Denver Wellness
Denver Wellness supports all City and County of Denver employees on their path to well-being by providing empowering health and financial information, engaging wellness activities, and all-inclusive health opportunities.
Visit the Denver Wellness site to learn more
Summit Savings Deferred Compensation Plan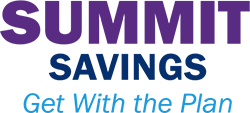 Summit Savings is a separate, personal retirement savings (457b) program offered by the City and County of Denver. The plan is designed to supplement DERP and Social Security, providing additional financial and retirement planning options. Summit Savings is a public-sector equivalent to the private sector's 401k plans. Your Summit Savings investments can be customized as your needs require, and you can work with an investment advisor to tailor your investment options. The city does not match deferred compensation contributions.
Visit the city's Summit Savings site to learn more